COURSE YOU DO!
👎 Are you sick and tired of writing heartfelt captions that get crickets?
👎 Are you so over spending hours a day commenting and engaging with no pay off?
👎 Are you fed up of watching people just like you get featured on huge accounts like BossBabe?
Stop. I know EXACTLY how you feel, trust me.
I spent 3 long years fighting the same battle against the algorithm that you're fighting now.
👉 I switched up my hashtags...
👉 I upgraded my graphics...
👉 I tried to write better content...
What gives? I questioned myself.
Maybe, I'm just not that good at this!
But then… the magic started happening ✨.
In 2019, I started going viral on a weekly basis - better yet, I was helping my clients to go viral too.
Now, I know you don't have 3 long years to hustle like I did…and frankly I DON'T WANT YOU TO.
Cos going Viral? Changes the game.
🚀 Your reach goes stratospheric
🚀 High profile accounts want to feature you
🚀 Leads come flying in every damn day
Inside GROW LIKE A BOSS you'll find…
The must have blueprint for growing your Instagram® without implementing any dodgy growth strategies (Growing your IG® grows your business… so you better get that purse ready for some 🤑$$$!!!)
12 weeks of intensive group coaching and LIVE coaching calls that'll teach you how to grow and monetise your Instagram® in no time
Magic Maggie's secret spell to going viral (Pssst… I built a 6 figure business from a not so huge audience… and you can too!)
Access to content that's not only proven, but has catapulted Maggie's clients to IG® success
PLUS: Templates, screen recordings, scripts and all the juicy bits that you can rinse and repeat at will.
Hear what my client's have to say
Magic Maggie...The Instagram® Queen Who Walks Her Talk!
Oh Hey! That's me 💁🏻‍♀️.
The go-to Instagram® Expert for High Profile 7 Figure Entrepreneurs and Leaders in the Coaching Industry.
I'm a 36 year old, half English/half Peruvian Boss who's ready to share her 7 figure success tips with you! In the last 9 months alone, I've helped my clients generate in excess of $1Million Dollars in Sales…and I'm ready to show you how!
No one brings it to IG like I do…even Khloe K is a fan!
So...wanna see inside?
YES!
"Since working with Maggie to grow Instagram as a key revenue stream we've had our highest performing feed posts ever, more clients signed up through the IG platform, and honestly… more fun than ever before too. Magic Maggie is ahead of the curve and I love that she is always testing and figuring out the latest on what really works to convert to audience growth and sales. The clue is in her name… for all things Instagram - she's absolute MAGIC!"
Niyc Pidgeon, Multi 7-Figure Business Coach, Positive Psychologist MSc, & Hay House Author.
HERE'S A SNEAK PEEK AT THE COURSE CURRICULUM...
Week 1 - w/c 12th April
Your IG Master Spreadsheet & Understand the IG Algorithm
Week 2 - w/c 19th April
Your niche and messaging
Week 3 - w/c 26th April
How To Go Viral
Week 4 - w/c 3rd May
Content Planning
Week 5 - w/c 10th May
implementation Week
Week 6 - w/c 17th May
Video Marketing
Week 7 - w/c/ 24th May
Hashtags
Week 8 - w/c 31st May
Implementation Week
Week 9 - w/c 7th June
Instagram Stories & Optimising Your Views
Week 10 - w/c 14th June
Community Building
Week 11 - w/c 21st June
Lead Generation & Sales
Week 12 - w/c 28th June
RECAP
More from my current clients...
OH WAIT, YOU FORGOT YOUR BONUSES...
Did you think I was done? 😉
BONUS 1
🌟
FREE 1:1 Session with Maggie
You will have a private 1:1 session with Maggie before the course begins
(Value £497)
BONUS 2
🌟
FREE Pack of The Story Card Deck
You will be sent your free deck of 'The Story Card Deck' cards so you will never be stuck for inspo on your stories.
(Value £22)
BONUS 3
🌟🌟
Weekly 'Office Opening Hours'
Once a week you will be able to ask your questions in the form of a LIVE Q&A with a proven Social Media expert (aka me!)
(Value £3564)
BONUS 4
🌟🌟🌟
Maggie's MAGIC DM Scripts!
Struggling to convert your audience through the DMs? Relax, I've got you covered! 🚀😉
(Value £97)
Total Value Of Your Bonuses £4180!!!
This Is For You:
If you're a coach who's ready to scale her biz to 6 or 7 figures like yesterday…
If you're a social media manager who wants to get BIG RESULTS for herself and her clients…
If you're a service based woman in business OR you're looking to grow a community account...
If you're an Instagram expert who's ready to go to the next level…
If you answered

YES

to any of the above then Grow Like A Boss
is where you need to be for the next 9 weeks!
You're ready for Grow Like a Boss IF…
🚀You're great at what you do & your clients love you
🚀 You need that secret sauce because hell, you've tried everything
🚀 You're done with phony IG® hacks that simply don't work
🚀 You want to grow your audience organically… no bots here!
🚀 You're ready to get down and dirty with me in the analytics… you saucy thing!
Think Like A Boss by Numbers
Here's a sneak peak at our growth
I see you're still mulling it over…
Let me remind you what's behind that pretty pink button…
👇👇👇
1️⃣ LIVE Group Coaching Sessions with Maggie
A minimum of 8 live sessions, all recorded and available for you to watch back anytime.
2️⃣

Lifetime access to the GROW LIKE A BOSS curriculum
Snag those templates, videos, screen-recordings and workbooks whenever and wherever you like - you know like on your yacht in Monaco!
3️⃣

NEW content refreshes
I learn something new? Uh… you learn something new. I ain't holding nothing back.
4️⃣

Hands on support from Magic Maggie and her team
Not only will my team be on hand if you need support, but you'll receive a 60 minute private 1:1 strategy session with me before the program begins! I can't wait to share a cocktail with you whilst we plan your epic growth adventure!
5️⃣ Most affordable price to work with me

!
It's over $12,000 to work with me privately… so you might wanna lock in this price before it's well and truly gone.
6️⃣

Access to the Grow Like A Boss Community
Meet gals just like you , who are ready to nail and scale their business through Instagram. Virtual mimosa's anyone?
WHAT OTHER BOSSES ARE SAYING
I had honestly kinda given up hope that my Instagram could grow. I just thought maybe it was too late & the Instagram algorithm was against me. But to now see my posts getting this kinda reach every day, not a once off, feels sooo amazing!!!!!! Thank you!
Helena, Girl Unfiltered
A week after implementing Maggie's instagram tips I signed my first 1:1 $3K high ticket client on Instagram and this was someone who wasn't even following me until Maggie optimised my search-ability!
Nicola, Web Designer + Coach
Still here? Let me break it down for you.
Grow Like A Boss Is for…
👉 Coaches who want to scale to 6 and 7 figures using the gram…
👉 Social media managers who want to smash their clients goals...
👉 Service based women in business and anyone wanting to grow a community account...
👉 Instagram® newbies, experts and anyone who wants to get that edge on the feed…
Who are ready to…
🚀 Go viral on the regular
🚀 Get 'reach' that is out of this world
🚀 Wake up to features on huge accounts, countless DMs and collaboration offers
You're going to learn…
🌟 From a proven Instagram® expert, dubbed 'Magic Maggie' by her 7 figure clients
🌟 A rinse and repeat blueprint that's anything but surface level
🌟 The real and fast way to grow, scale and nail your IG® brand for life…
Are you READY?
Frequently Asked Questions
Will Grow Like a Boss Work If I Don't Have a Business?
How Much Time Will I Need To Commit?
How Much Is The Investment To Grow Like a Boss?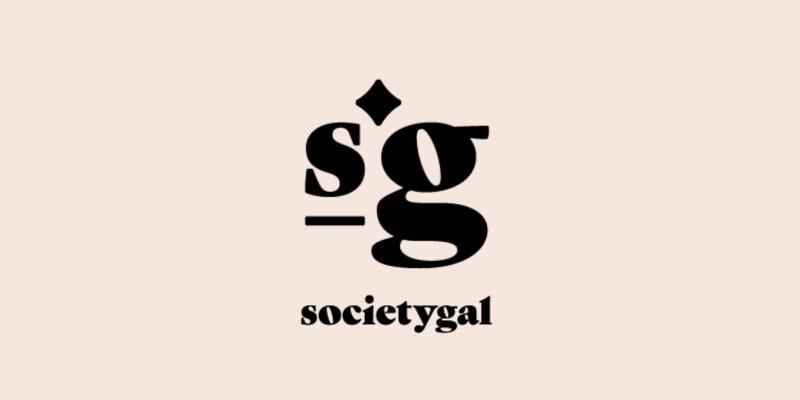 Disclaimer: This product and all other products sold by Think Like A Boss Ltd are in no way endorsed by, recommended, or affiliated with Facebook Inc. or any of their social media platforms including Instagram;